Something's always cooking at David Woods place...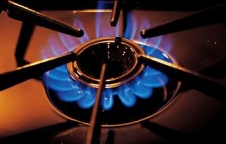 Woods has written several cookbooks and is working on one more, He calls cooking is his hobby.
He began cooking at the age of 12. He is a self taught chef and recipes writer. He also studied the skill techniques of cooking in Los Angeles. Mr. Woods cookbooks are chock-full of creativeness and are sure to introduce a "new family favorite" into your diet.
A native of Missouri, he now lives in Minnesota.
Contents:
Home | About David Woods | Ordering Information | Titles & Reviews | Recipes | Contact
Magic Soy Desserts | Cooking With Bananas | Millennium Fruit Soup Cookbook | Magic Salsa
The Best 50 Banana Recipes | The 50 Best Energy Bar Cookies | Cooking With Mangoes